Home
Sedona was hit by an earthquake on November 30th at approx. 10: 58 PM - Sedona also experienced a 3.5 earthquake on Tuesday November 25th, 2014.
The Sedona City Council has unanimously approved the construction for the Marriott Courtyard Hotel. This is the vacant land across from Sedona Red Rock High School.
Check with the Forest Service for exact closures in Oak Creek Canyon. Some areas hit hardest by the Slide Fire remain closed due to unsafe conditions.
Sedona city ordnance banning use of portable communication devices while driving in the city limits, went into effect on August 22nd. It is now the law.
https://www.youtube.com/watch?v=Er5ERe2Pwcc
There is something to say about the power of a positive energy force and what good it can accomplish in this world of ours. Sometimes we get all too consumed by what's not right in the world that we may forget the goodness that surrounds us in our daily lives... May this Christmas Season bring you and yours happiness and joy to SHARE with others....
https://www.youtube.com/watch?v=NWF2JBb1bvM
Happy December Birthday to - Dave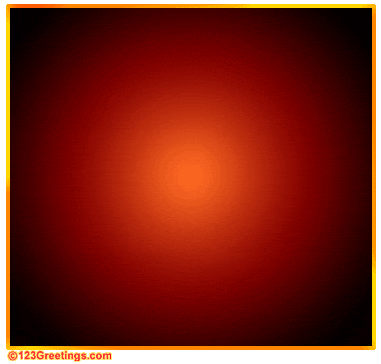 ~~ Autumn 2014 Weather ~~

October was a pleasant month for weather. Every day was mild and we did not use the heater or air conditioner at all during the month. No day was above 89ª and the low was a cool 42.2. Most days you could go outside in the evening without a sweater on.

In November, we had a cold snap mid month. In the last half of the month, 10 days had lows at 32º or below. While a big portion of the country was having record snowfall we had none. In fact our snow totals are just a trace for the entire year. I started recording totals in 2010 and that year we had 8.4 inches of snow. No other year since was below double digits. The most snow recorded was 2012. We had 20.6 inches of snow. Most of that came 3 days before the start of Spring!


See Sedona Arizona Weather Highs & Lows (above tab) - For More Weather Stats and Info
~~~

~ November 2014 Weather Quick Stats ~
High = 80 on November 8th
0 days at or above 90º
16 days were at or above 65º for the month
Low Temp was 23º - on November 24th
10 days the low temperature was 32º or below
The average temp was 49º - 13º lower than October (62º)
No days were below 50º for a high
There was only .18 inches of RAIN
So far, we only have a trace of snow for the year - nothing recordable

See Sedona Arizona Weather Highs & Lows for more weather and monsoon information. Go to the "Sedona Weather" tab in the menu.
All Things Sedona
You will find information about Sedona that may be helpful to residents and tourists alike.
Links
Sedona Calendar of Events
Map of Sedona
Tab 1
Tab 2
Tab 3
Tab 4
See Interactive Map (not to scale) under the tab "Sedona Calendar of Events"
Tab 5
Sedona Weather
Scroll Down page for Sedona Arizona Weather Highs & Lows for 2011 ~ 2012 ~ 2013 ~ 2014
Intro
2013 Final
2014
Hi - Lo Weather Statistics Comparison
Monsoon Info
Tab 1
We have regular live transmission of weather conditions at one minute intervals and a national map that shows current weather conditions throughout the United States. Part of the site logs statistical information. Outside links are available for additional reference as well as a monthly Almanac update.

My weather station is DW6167 on the Citizen Weather Observer Program (CWOP)

Weather Underground has improved the weather information for local weather stations.
My Station ID for the Weather Underground is available; see call sign KAZSEDON7 below.

Tab 2
2013 Final Temperature & Precipitation Totals - Sedona, Az - January 6, 2014

Here are the final Almanac figures for 2013. This info is taken from the weather station located at Sperryr.com in the CoffeePot Cottages in Soldier's Pass, Sedona AZ. Also, it should be noted that 15 inches of POWDER snowfall and 5 inches of WET SNOW translates to 1 inch of precipitation. Based on normal Sedona snowfall, I feel that 10 inches of snow = 1 inch of precipitation. So 2013 translate to about 17 inches of precipitation and in 2012 we had around 18.5 inches of precipitation.
Our rain was down over 2 inches when you combine April and July from 2012.

As for temps, the mean temp for the year was 1.4º less than in 2012 but higher than the mean average taken from the Almanac. I have added 2 years of data to my charts and that will provide more current and relevant data in the years to come. I have also added the high & low temp for the month to help show the range of temperature within each month. In June, we had a heat wave that created a record at the CoffeePot Cottage weather station. This also helped to boost the overall temp of June to almost 81º ! Only July in 2010 (83.6º) was higher. In the 4 years I have been tracking the weather, only 3 months broke 80º as a mean temperature. this is another reason why Sedona is pleasant no matter when you come. We get the seasons but they are milder during winter and summer than many other locations in the country.

Monsoon 2013
During the monsoon - The Soldiers Pass area of West Sedona had 8.18 inches of rain; that number is down from 9.01 inches. This is .83 of an inch of rain less than the previous season. The temperature during the season was 1/2 degree higher overall from 2012 at 77.6º . This was due primarily to the record heat wave we experienced in June. The average temperature was almost 3º above June of 2012 with a record setting 109º helping to boost that number. July and August were cooler than the previous year because the daily cloud cover and rain helped to keep the high temperatures down.

Quick Monsoon Stats
Monsoon started June 15 and ended on September 30th --> 8.18 Inches of Rain
All Time CoffeePot Cottage Record Hot Temp 109.1º set on June 29, 2013
Previous Record Hot Day 105.4º


Precipitation for 2013 - We did not equal 2012 totals. Since 2010, we have averaged 3.94 in November & December. We only had 2.27 inches of rain in the last 2 months of the year, and our snowfall fell 5.7 inches short of last year. March of 2012 was unusually heavy at 16 inches so that is why we are behind the snowfall total. Because of that snowfall, we had a magnificent spring. There were no real freezes after that snowfall and the trees and flowers bloomed during the normal cycle. This lack of precipitation will keep us in draught conditions. Fortunately, we are not experiencing a severe draught. Because of these conditions, be aware of the water you use and conserve where possible.

Tab 3
2014

Winter 2014

Winter never came to Northern Arizona! We had 1/2 inch of snowfall on December 8th. This January, February & March were the mildest on record! Spring has been here since early March. Our tourism across the state has seen records due to the great weather locally and the extremely cold temperatures and record snowfall all across the country.
Flagstaff had around 5 inches of snow - normal is 100+ inches. The only snow Sedona received was 1/2 inch on December 8th, 2013. The warmer temperatures in the Pacific Ocean off the west coast (USA) prevented the winter storms from moving down the west coast. The polar air mass was forced to move south through Canada into the USA causing severe weather conditions through out the rest of the United States while sparing the southwest portion (California, Arizona and New Mexico) from having a normal winter.

Quick Winter Synopsis: January 2014 was mild. We were 6º warmer than 2013. There was only.06 precipitation and no snowfall!
February was the warmest February I have on recorded on my weather station. There were 15 days at or above 68º. This is unprecedented in my records. The average high is almost 4 degrees higher than normal. Our rain & snow is down 5 plus inches since November. There were 97 days without measurable rain since November. On March 1st, Soldiers Pass did receive around 1 inch of rain!

Spring 2014

In April we had a cold front move through Sedona causing a trace amount of snow. Two days dipped below 32º. This is the first time my weather station has recorded low temps below 32º in April. We had another unprecedented dry month, receiving only .08 inch of rain. We should be at 7.89 inches of precipitation by the end of April. We are at 2.01 inches total. This leaves a deficit of 5.88 inches. May and June are historically the driest months of the year.

Sedona (CoffeePot Cottages-Soldiers Pass) hit 90º for the first time at 15:07 on May 3rd. We average 91 to 110 days at 90º + for the year.

Summer 2014
Heat
Our first day of 100º came on June 8th and we got 14 days of 100º + temps. In 2013 we only had 16 days at 100º + . June has the hottest days of the year but July averages the HIGHEST low temperatures of the year which makes the mean temperature rise. This year we did not use the AC at night at all and we had a handful of days that we did not turn on the AC during the day. August was a rainy month but we were still behind last year's rain to date by an inch. August was a much cooler month than normal dropping 7º from July at 89.9º. Due to the rain, we had one day that only reached 70º. This brought the average for the month down 1º. On the whole, the CoffeePot Cottage weather station recorded 7.73 inches of rain for the season. The clouds and rain help keep the temps down significantly, dropping the average high temps for the season. Obviously this only happens during highly active seasons as we had this year.

Rain
Monsoon "Officially" arrived on June 15th and ended on September 30th, however in weather circles, monsoon needs to have 3 days above a 55º dew point. There have been zero days in June at or above 55º dew point.

Using the previous standard, Monsoon arrived on July 3rd, 2014. There were only 5 days below a dew point of 55º in July and 2 days in August. The first 6 months of the year we have had only 2.18 inches of rain and in July and August we had 6.53 inches of much needed precipitation. We are still in a draught. Last year we had 9.78 inches of rain by September 1. So far this year we have had only 8.71 inches. Our draught in this area is considered moderate. We need more rain. As for "Hot August Nights", we did not reach 100º. August was much cooler than July dropping from an average of 96.9 in July to 89.9 in August. As long as I have been monitoring the weather, I have not seen temps 100º or higher in September. Total days of 90º + days are above 90. We had 15 days in September bringing our total to 96. (Last day at 100º+ = July 31st @101º)
See tab on "Monsoon" for more information.

NOTE:
Sedona has a "dry heat", especially Spring and part of Summer. May 4th the humidity got as low as 8% at 16:30! Single digit numbers are not uncommon.

Fall 2014

No day in October reached 90º. We only had .21 inches of rain for the month. Over all the temperatures for the month of October were very pleasant. Not one day in October did we use the air conditioner. In mid November, a cold snap came down for the arctic circle. Thought it didn't hit Arizona too badly, the rest of the country had record snowfall. In Sedona 10 of the last 14 days had lows at freezing or below. However we did not get any snow during the month. If fact, the yearly totals for snow so far are just a trace. The lowest snowfall we have had since I started tracking it was 8 inches in 2010. 2014 should be the lowest total unless a major snowstorm dumps more than 8 inches.
Tab 4
~ 2014 is being updated monthly ~


Quick Look of Weather Stats from 2011 through 2014


Temps - Hottest & Coldest Temps as recorded at Coffeepot Cottages Weather Station located at the end of Soldier's Pass

Hottest Temperature - 109º on June 29th, 2013 Longest Number of Days 100º Plus = 5 (June 27th to July 1st 2013)
(2011) - There were a total of 28 days over 100º through September. Season Total (2011) = 28, (2012) = 28, (2013) = 16
(2012) - 100º and over - May = 1, June = 12, July = 5, August = 9, September = 1 ~ Total = 28
(2013) - 100º and over - May = 0, June = 10, July = 4, August = 2 ~ Total =16
(2014) - !00º and over - May = 0, June = 7, July = 7, August = 0 ~ Total = 14
Season Total by Year - (2011) = 28, (2012) = 28, (2013) = 16, (2014) = 14

(2011) - 1st Day of 100º = 6/21/11 ~ Last Day of 100º = 9/4/11
(2012) - 1st Day of 100º = 6/21/12 ~ Last Day of 100º = 8/15/12
(2013) - 1st Day of 100º = 6/ 6/13 ~ Last Day of 100º = 8/20/13 (2013) - High Temp for Year = 109.1º on June 29th - All Time Record
(2014) - 1st Day of 100º = 6/ 8/14 ~ Last Day of 100º = 7/31/14

90º and over but less than 100º (2012) - April = 3, May = 10, June = 14, July = 19, August = 17, September = 16, October = 2
90º and over but less than 100º (2013) - April = 1, May = 5, June = 21, July = 16, August = 21, September = 11, October = 0
90º and over but less than 100º (2014) - April = 0, May = 10, June = 19, July = 21, August = 17, September = 15, October = 0

(2011) - 1st Day of 90º = 5/27/11 ~ Last Day of 90º = 10/15/11
(2012) - 1st Day of 90º = 4/21/12 ~ Last Day of 90º = 10/02/12
(2013) - 1st Day of 90º = 4/29/13 ~ Last Day of 90º = 09/20/13
(2014) - 1st Day of 90º = 5/03/14 ~ Last Day of 90º = 09/25/14

(2011) - Total Days of Temps over 90º = 93
(2012) - Total Days of Temps over 90º = 110
(2013) - Total Days of Temps over 90º = 91
(2014) - Total Days of Temps over 90º = 96

Coldest Temperature - Each Year - Number of Days Below 32º for the High
(2011) - January 1st = 5º - Only 1 day (entire year) was below 32º for the high
(2012) - March 20th = 19ª - Only 1 day (entire year) was below 32º for the high
(2013) - January 13th = 8.9º - 0 days below 32º for the high
(2014) - January 5th = 22.4º - ) 0 days below 32º for the high - November - Very unusual low of 22.6º

Days that dipped below 32º
(2011) - Jan = 19 days ~ Feb = 22 days ~ Mar = 14 days~ Apr = 0 ~ Oct = 0 ~ Nov = 5 ~ Dec = 21 ~ Total Days = 81
(2012) - Jan = 21 days ~ Feb = 15 days ~ Mar = 14 days ~ Apr = 0 ~ Oct = 0 ~ Nov = 6 ~ Dec = 21 ~ Total Days = 71
(2013) - Jan = 27 days ~ Feb = 24 days ~ Mar = 8 days ~ Apr = 0 ~ Oct = 1 ~ Nov = 5 ~ Dec = 24 ~ Total Days = 89
(2014) - Jan = 20 days ~ Feb = 10 days ~ Mar = 3 days ~ Apr = 2 ~ Oct = 0 ~ Nov = 8 ~ Dec =

Days below 50º for a high (Over 40º is Sweater Weather due to low humidity)
(2011) - Jan = 5 days ~ Feb = 4 days ~ Mar = 1 day ~ Nov = 3 days ~ Dec = 16 days ~ Total Days = 29 ~ (only 1 day was below 40º)
(2012) - Jan = 3 days ~ Feb = 5 days ~ Mar = 1 day ~ Dec = 12 ~ Total Days = 21 ~ (4 days were below 40º for 2012)
(2013) - Jan = 11 days ~ Feb = 7 days ~ Mar = 1 day ~ Nov = 3 days ~ Dec = 9 ~ Total Days = 31 ~ (4 days below 40º)
(2014) - Jan = 0 days ~ Feb = 3 days ~ Mar = 0 days ~ Nov = 0 days ~ Dec =

Tab 5
Information on Monsoon weather - Sedona, AZ - Oct 1, 2014 - It seems that Southern Arizona, the White Mountains and the Phoenix metropolitan area known as "The Valley" get the brunt of the monsoon affects. It is amazing to see the haboobs (desert wind storms) kick up and tower thousands of feet in the air moving through the valley. Those storms are the pre-cursor to the rain and massive storm cells that develop from the moisture in the warm air coming off the Gulf of Mexico. In 2014, Sedona got 7.73 inches of rain from July thru September. In 2013, there was 8.18 inches of rain in the same time frame.

Up in Northern Arizona, we get a lot of cloud cover and the storms move through but usually don't drop a lot of rain here in Sedona. Up in Flagstaff it is quite a different story! The area of Sedona seems to be protected. By that I mean that most of the rain falls elsewhere before it gets to our little city. But when we do get rain and storm cells it is a big deal around here.

In Southern and Central Arizona - 2014 will be remembered as the "Monsoon of the Century". All future monsoon activity will be measured in terms of 2014. There were 3 major hurricanes that effected the weather in the southern half of the state. This caused a deluge and many towns and neighborhoods suffered tremendous flooding damage due to flash floods, hurricane wind, broken canals, and water that had no where to go. Many long-time residents have never seen a deluge like we have seen this year. Sky Harbor Airport had record rainfall of 1.59 inches and has exceeded the all-time record set back in 1903.

Sedona Average High/Low Temps and Record High/LowTemps
Movie Group
Sedona Movie Group

Date: January 3, 2015

Where: Lee & Ed
Time: 6:00 PM

Movies: To be announced

The Artist



~ ~ ~

Food Assignments: Sheri, Lee and Sybil will co-ordinate -

~ ~ ~

Ratings for movies reviewed in November, 2014
Highlighting the extraordinary talent of Robin Williams


Good Will Hunting = 5
Good Morning Vietnam = 4.75
Sedona Select Properties
Click on picture to enlarge

My special videos will be coming soon - check back in a couple of days!
World News Now
Sorry this feed could not be loaded
~ ~ ~

Rick's World has a different look! AZSedona.biz has completed the rebuilding of sperryr.com to provide a better user experience! We have upgraded the domain and are using a state-of-the-art SSD server.

As of November 30th, there have been 41,899 page views. Thank you again for your support.

Please use the Contact page to leave a message, especially if you find a broken link.